Welcome To Gust Construction
We are a family-owned company whose strong values and commitment to our customers' satisfaction is evident in every one of our custom-built homes. With more than 50 years of combined experience, the entire Gust Construction crew and I have worked hard to build a solid reputation of quality work, attention to detail, and superior customer service.
We strive to bring that same spirit of excellence and commitment to every home that we build, creating custom homes unique to each customer's wishes. As a customer you can expect the Gust Construction "family" to strive diligently to make building your dream home an easy, enjoyable, and rewarding experience by guiding you through each phase of the building process. Our staff will guide you through the many decisions that will be made during the building process.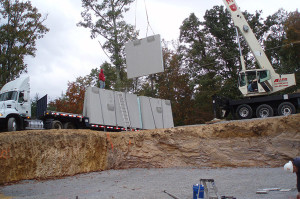 Our knowledgeable suppliers, talented craftsmen, and creative interior design specialist are also great resources available to you. Having an architectural designer on staff allows us to better assist you in customizing your plans with your ideas, lifestyle, needs, and desires, making your home as unique as you.
Our on-staff Certified Green Professional will work with you to assure that your home is as energy-efficient and environmentally friendly as you desire. Gust Construction Company is always available to help you with any need you have. Whether it is finding property, evaluating land for building, locating financing, or obtaining permits, we are here to take care of you every step of the way.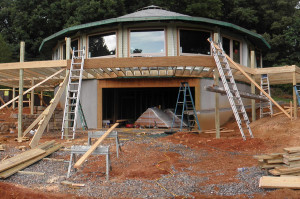 Whether your custom home is a traditional frame-built structure, log home, timber-frame, Deltec, concrete, or a SIP (structural insulated panel) home, if you can conceive it – we can build it! You will always be kept "in the loop" and will feel secure with the level of professionalism and care provided by Gust Construction Company.
Your satisfaction is our primary goal. Gust Construction Company, LLC is located at 379 Highway 25E in Bean Station, TN, just north of the Olen Marshall Bridge. For more information just stop in, call us at 800-789-7973, or use the form on our contact page. Get started "Building Your Dream" with Gust Construction Company!

Gust Construction, LLC
379 Highway 25E
Bean Station, TN 37708
(800) 789-7973
(865) 993-1222



For all your Construction needs
'Make the dream happen today'